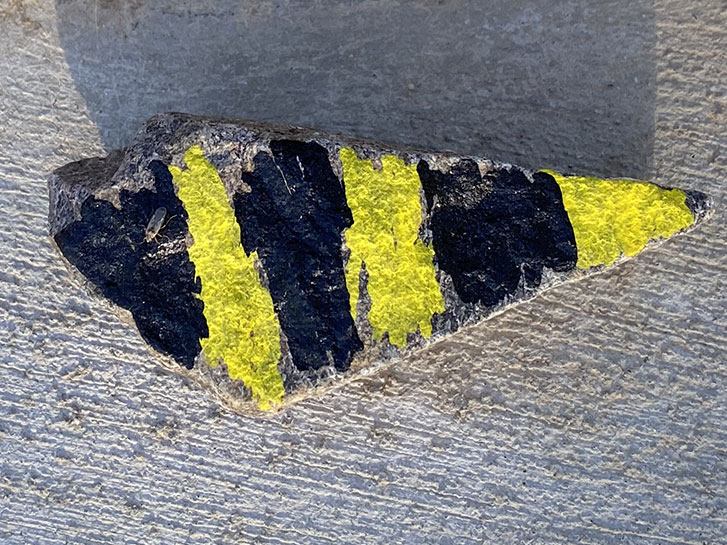 When we get the flu, or a cold we say "I caught a bug." Well, it looks like this "bee" caught a bug, too! Do you see it? I didn't realize there was a bug on this painted rock until I processed the photo! Sometimes, you just have to look closely at things, and bugs, to get a better understanding. Stay safe, stay well.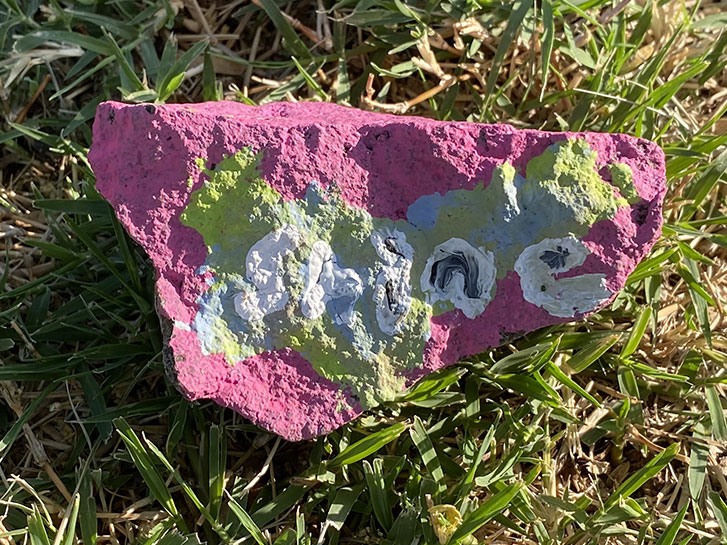 Shine. "Remember to look up at the stars and now down at your feet. Try to make sense of what you see and wonder about what makes the universe exist. Be curious. And however difficult life may seem, there is always something you can do and succeed at. It matters that you don't just give up." -– Professor Stephen Hawking Stay safe. Stay well. Shine on!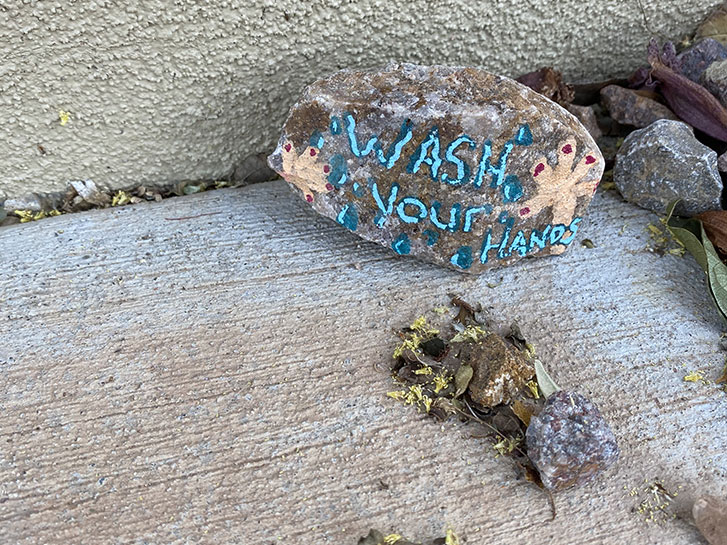 Another neighborhood painted rock. I have to say, this one made me laugh. All of my life, there have been many PSA notices reminding us to wash our hands. In the bathroom, before cooking, when you're sick, after using cleaning products. Have we listened? Not always. I've seen people skip it, even when I knew it was in their best interest. But not any more! Now, people are washing their hands so much, they're asking about what lotions and potions to use on them to keep them smooth and soft!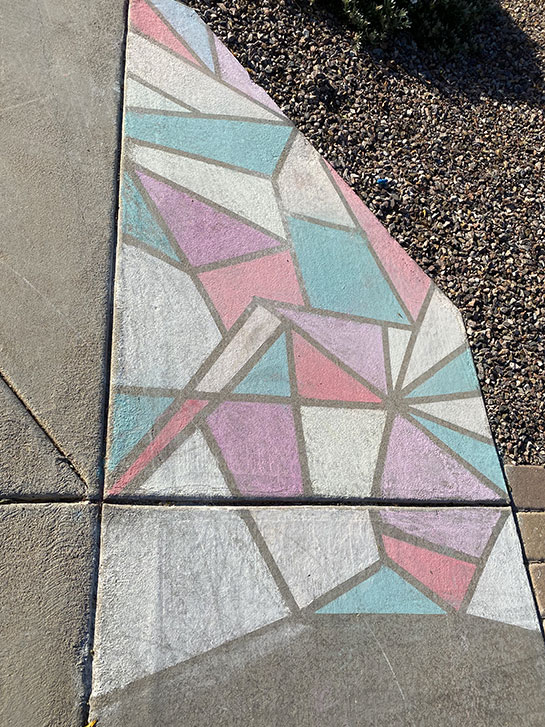 We go out walking or bike riding, early in the morning, now that we are stuck at home. It's good exercise, and being out in the morning sun helps to elevate mood and keep us happy. Along our walking path, we have found many "works of art". I was thinking you might like to see some of them! On yesterday's walk, we took a different route, just for a change of scenery, and we came across these chalk-art paintings on either side of the driveway at one of the neighbor's homes.