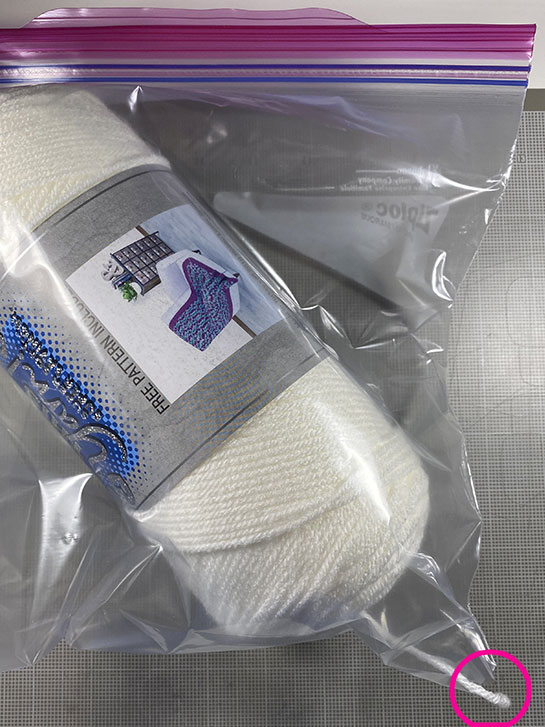 As I am purchasing yarn for amigurumi, I need a way to store it, use it, and keep it clean.
I came up with this idea yesterday morning, but I'm sure I'm not the first person to ever think of it.
This is a gallon ZipLoc bag, which fits the yarn nicely. I cut off one of the bottom corners, and thread the working yarn through the hole. Then I sealed it.
The yarn doesn't roll around on my desk anymore, and it will stay clean. I can pull as much as I want out of the hole. I will be able to fold the bag around the skein and stand them on end in a travel bag!
Another advantage is, that as I use it up, I won't lose the label because it falls off, so I'll know what to get to replace it at the store!
It's a silly thing, but this makes me very happy.