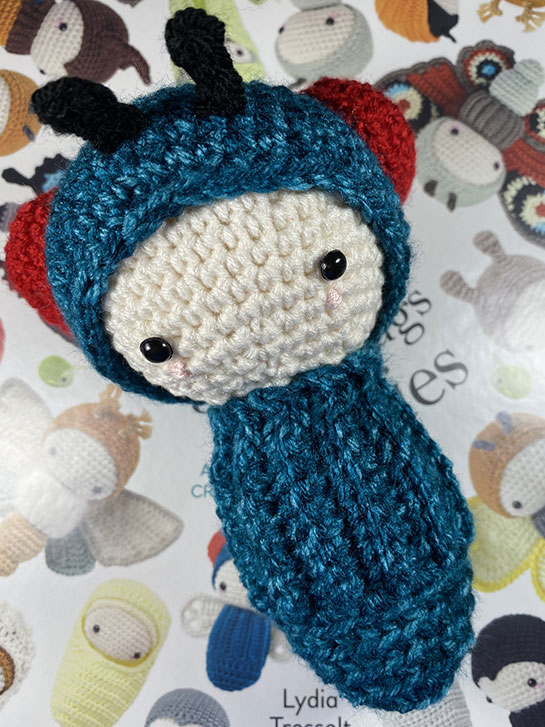 Yesterday, I made the "body suit" for the fly. It's made from the same yarn as the hat.
I got to learn how to crochet something that is flat and basically rectangular. In addition, this has a pattern to the upper part. I'm not totally sure if it's right-side out, since I lost track of which was the front and which was the back side of the piece. But other than that, I think I did ok with it!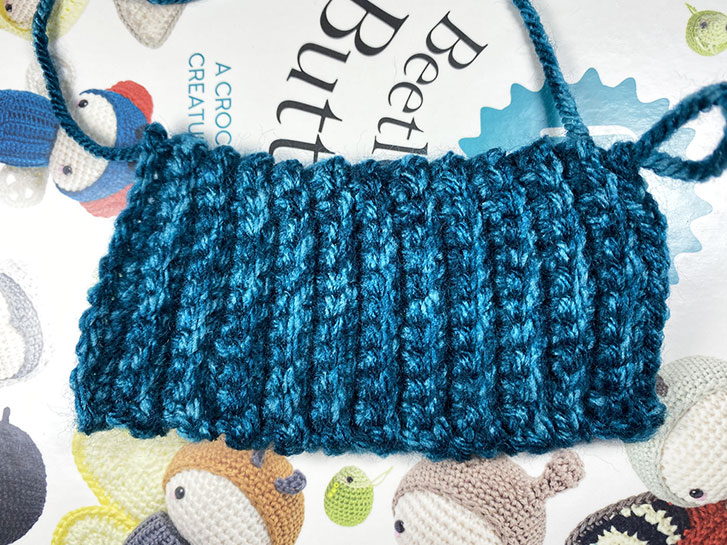 Actually, I'm pretty darned proud of this part! I've struggled, over the years, with crocheting more than a chain or simple granny squares. I've never, ever gotten a flat piece to come out in the shape it's supposed to. This is the first piece that has ever worked!
I know it's not a complete rectangle. The pattern is designed so that the lower part is wider than the upper, so that it fits the body shape. In other words, I did it right!
After that, I had to crochet together the sides, making it into a tube. And then the bottom was added. So now, it's kind of like a little, pull-on sleeping bag for the bug!
Now to learn how to read a different kind of pattern, and create the wings!